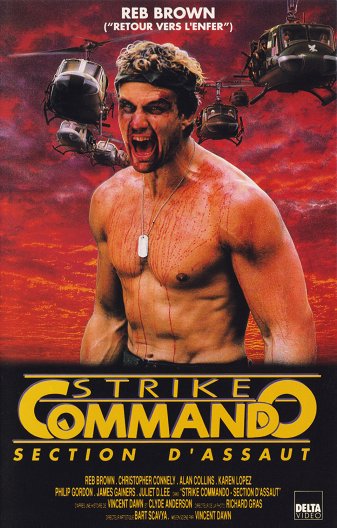 Directed by: Bruno Mattei
Stars: Reb Brown, Christopher Connelly, Louise Kamsteeg
Language: English | Subtitles: English (embed)
Country: Italy | Imdb Info | Ar: 1.85:1 | Brrip Extended Edition
Description: In the Vietnam war, an American soldier survives a botched mission, with help from a group of locals who perceive him as a hero. He's sent back for a reconnaissance mission, only to find his helpers massacred by a brutal Russian soldier.
Preview Brrip Extended Edition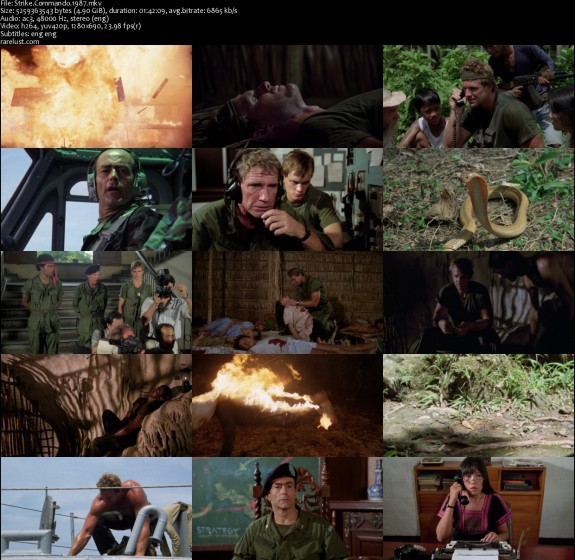 4.90GB | 102:09mins | 1280×690 | mkv | English | Sub: English
https://tezfiles.com/file/2ed025063482f/Strike.Commando.1987.mkv
+++++++
Strike Commando 2 (1988) /Trappola diabolica imdb
Starring: Brent Huff, Mary Stavin, Richard Harris
Description: An ex-army major is kidnapped by terrorists in the Philippines, demanding ten million dollars worth of diamonds. Michael, a Vietnam vet who served under him, goes on a solo mission determined to rescue him.
cover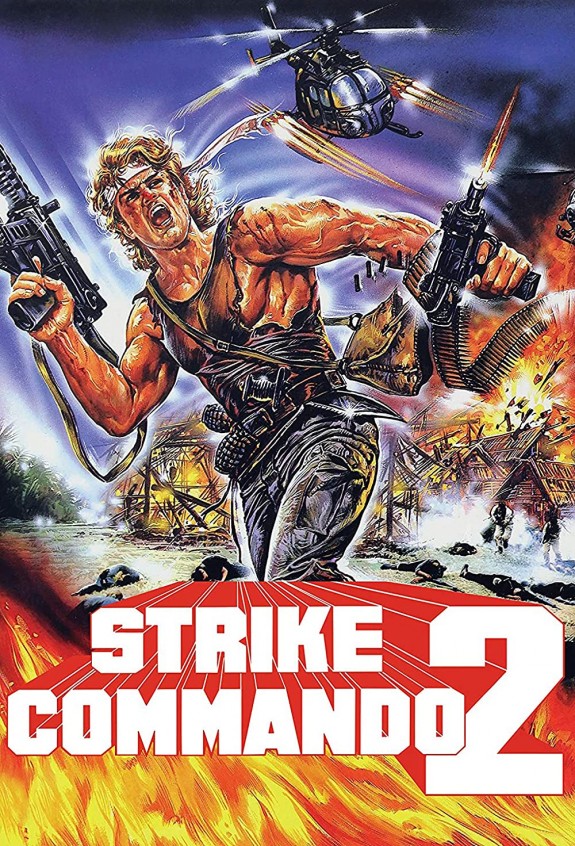 Preview Brrip Extended Edition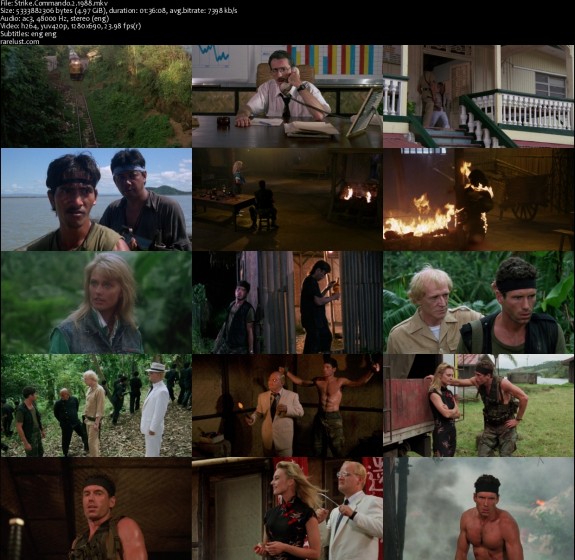 4.97GB | 96:08mins | 1280×690 | mkv | English | Sub: English
https://tezfiles.com/file/e24cf839a9f77/Strike.Commando.2.1988.mkv